Toyota Wreckers in Melbourne | Buy Reliable Used Car Parts in Melbourne
Do you have no clue where to start? How can I hire a professional car wrecker to fix my Toyota wreckage? Well, the quest for Toyota wreckers is over, and the experts at Toyota Wreckers Melbourne can safely remove your vehicle from your hands. The Cash for Cars will be paid for replacing your Toyota and you can create extra garage space where it could be parked. In addition to this – if you want cheap Toyota Wreckers in Melbourne that will get the job done right now, you have to contact us personally.
Toyota Dismantlers Yard Melbourne
Cash for Toyota vehicles that are unwanted and have no warranty: cars, SUVs, 4WD and Trucks. This is a great opportunity to support environmental conservation and reduce waste. Toyota Wreckers Melbourne removals Our knowledgeable staff is committed to providing the best service possible and providing quality Toyota spare parts to all customers. We are committed to offering the highest quality Toyota Used parts available at competitive prices.
Toyota Wreckers Melbourne | Used Car, Van, Trucks Parts in Melbourne
Toyota Wreckers in Melbourne has a team of highly experienced, qualified and certified mechanics who know exactly how to deal with all kinds of Toyota models. With years of experience in the industry, our team of experts will be able to quickly assess the condition of your vehicle and provide you with an accurate quote. Prime Car Wreckers also offer a free towing service so that you don't have to worry about your car being towed away.
At Toyota Wreckers Melbourne, we understand that your time is precious and that's why we offer a 24-hour 7 days week service. We also offer a same-day service for pick up and delivery so that you don't have to wait for days or weeks to get your car back. All our services
Looking for a recycled Toyota car parts supplier?
Search Toyota parts in Melbourne now. Our second-hand auto parts cover most Toyota vehicles and maybe the complete automotive spare part solution! Anywhere in Victoria, we can help. Contact Toyota Auto Wreckers in Melbourne. Toyota Wreckers Melbourne offers many Toyota cars that are available for wrecking. Please contact me to discuss any of your requests for a specific item. We offer professional support.
Toyota Wreckers in the Melbourne region
Our car payment will cost you $5000. We will remove your vehicle from any area in Victoria and we can pay you cash for pick-up. Here are some Toyota cars that we pay regularly with money. If the car doesn't appear on your list, please keep it in your possession no matter how old or how good it is!
Toyota van wreckers Melbourne
Prime Car Wreckers Pay Up to $16,999 for your Toyota Van. Our Toyota wrecker picks up your van in any city and gives you cash for your return. Below are some commonly dismantled Toyota van models we regularly remove. We will always pay if there's a problem with yours regardless of your age and condition.
We sell second hand Toyota parts
The Toyota body is supplied secondhand by us. The package consists of doors, guards, front and rear bumpers, and a headlight and taillight. Aside from the side mirror, we offer indicators, as well as both seats. Find an original Toyota vehicle battery that meets your vehicle specifications. You can get Toyota parts from us for an affordable price. It is easy to contact professional Toyota wreckers in Melbourne.
Instant cash for Toyota cars
Cash if your Toyota vehicle cost $139999. Do Toyota cars still get damaged? Then you can get us money for removing your cars. We sell used and unwanted Toyota vehicles in Melbourne.
Best quality second-hand auto parts
Our extensive selection of new and used car parts has helped us sell countless new and used car components. Here's this section of the products we offer.
Toyota Genuine Parts
Original Equipment Manufacturer (OEM) parts
Aftermarket parts
Performance parts
We have a huge range of new and used Toyota car parts for all models. Our product range covers both domestic and imported vehicles. We also offer a wide range of aftermarket and performance parts. You can browse our online catalog to find the right part for your car.
Toyota Wreckers Melbourne is the best place to get your hands on high-quality second-hand auto parts. We have a wide range of products that will suit your needs and budget. We also offer a free delivery service so that you don't have to worry about getting your hands dirty.
Get in touch with us today!
All Toyota Models
Private cars: Yaris, Corolla, Aurion, Granvia, Estima, Prius, Camry, Supra, Echo and Altezza
Commercial Toyota: Hiace van, Townace, Toyota Liteace, Toyota Masterace
Wrecking Toyota 4WDs: Hilux, Land Cruiser, RAV4, Toyota Surf, Highlander
Parts that we Sell at Toyota Wreckers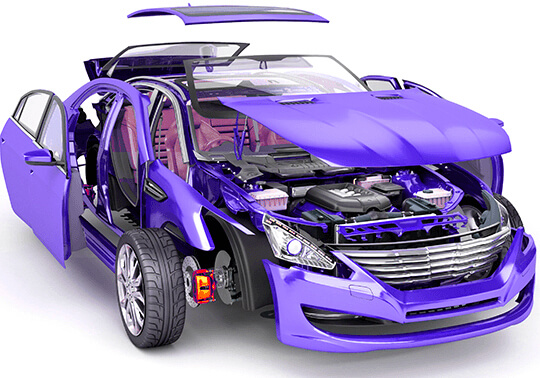 Batteries
Brake Hoses
Compressors
Condensers
Differentials
Driers
Fuel Filters
Fuel Tanks
Gearboxes
Hoses
Oil Filters
Onboard Computers
Radiators
Seals
Shock Absorbers
Timing Belts
Water Pumps
Wheels
Ignition systems
Engines
Cooling system
Gearbox
If you are looking for Toyota Wreckers in Melbourne, then you have come to the right place. We offer a wide range of services that will suit your needs and budget. We also offer a free delivery service so that you don't have to worry about getting your hands dirty.
Get in touch with us today and let us help you find the right part for your car. We look forward to hearing from you soon!