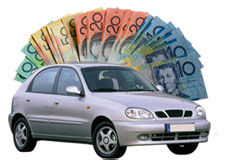 Every car owner has wondered that whether or not he should sell his car for cash. No matter you are trying to get an upgrade on your auto or wanting to get rid of a junk car, the big question always remains the same. How much cash will a wrecker company offer?
Well, there are a number of things that determine the worth of your car. And there are a number of things that certainly improve the worth of your car. If you managed to take the right measures and considered all the aspects before actually making the sale, you might end up getting more than you expect.
HOW GOOD IS YOUR CAR?
Now, what are the things that actually affect the worth of your car? First of all, examine the vehicle you are trying to sell. You must obviously have an idea of what condition it is in. Is it broken, can it be fixed, is it new and you just want it replaced or has it been damaged beyond repair? If you're sure that your car is in somewhat good condition and just needs minor fixes, it is ideal to get it done before the sale.
The better the condition of your car, the better cash offer you will get. It is as simple as it could get.
Next, you can always check for the reusable parts in your car. Even a broken down car is so much of value if it still consists of some genuine parts. The parts do not even have to be mechanical gears. They could be your side-view mirrors, rear-view mirrors, head lights, tail lights, tyres, belts, rubber hoses or even your car mats. Now these parts may seem trivial but are actually worth quite a lot of cash.
We suggest getting your car in the best shape possible before the sale. In addition to that, make sure that you have all the necessary documents of your car. The great car wrecker companies like ours offer cash up to $9,999 for all used, unwanted, old or junk cars. Make the right call and get top cash offers on all kinds of cars.